U.S. House Committee Green-Lights Strong Funding - WCI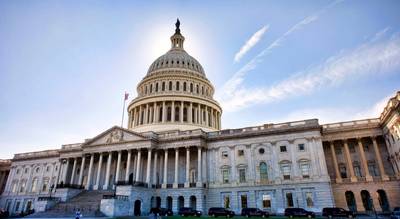 The House Committee on Appropriations approved by a vote of 34-24 the Fiscal Year (FY) 2024 Energy and Water Development (E&W) Appropriations Bill. Included in the bill are Community Project Funding (CPF) requests for Inland Waterways Trust Fund (IWTF) construction projects.
Overall proposed funding for Corps' Civil Works is $9.57 billion, an increase of $910 million above FY23's appropriated level, and $2.16 billion above the President's FY24 budget request.
FY24 funding for construction projects on the inland waterways is $455.97 million, with $159.6 million from the Inland Waterways Trust Fund, which is a significant increase from the FY24 budget request of $0. The IWTF construction projects included are the following:
Chickamauga Lock (Tennessee River): $236.8 million
o Submitted by: Cong. Fleischmann (TN-03)


Lower Monongahela (Monongahela River, PA): $41 million
o Submitted by: Cong. Reschenthaler (PA-14)

McClellan–Kerr Arkansas River Navigation System (MKARNS) Three Rivers (AR): $103.17 million
oSubmitted by: Cong. Crawford (AR-01)

Navigation & Ecosystem Sustainability Program (NESP), Navigation Portion (IL): $75 million
o Submitted by: Cong. S. Graves (MO-06), LaHood (IL-16), Luetkemeyer (MO-03), Sorensen (IL-17), and
Budzinski (IL-13)
The Corps' Investigations account funding is $136.09 million, a decrease of $36.4 million from the FY23
enacted level and $6.25 million above the FY24 request. WCI secured an investigations request through the CPF
process.
Bayou Sorrel Lock Replacement Study (LA): $800,000
o Submitted by: Cong. G. Graves (LA-06)
Funding for Operations and Maintenance (O&M) is $5.5 billion, an increase of $418.12 million above FY23 and
$1.19 billion above the Administration request.