U.S. Navy: Construction on USS Canberra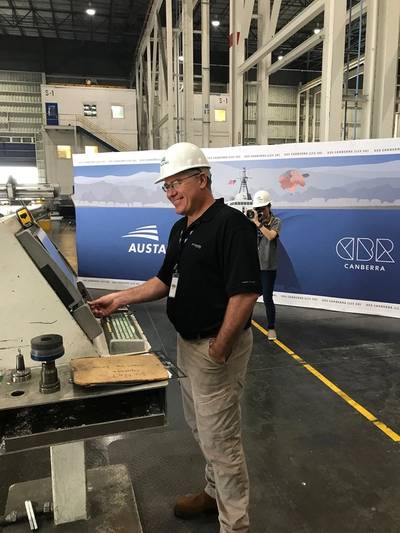 Construction on the future USS Canberra (LCS 30) has began at Austal USA.
Dave Growden, LCS Program Director and a 30-year member of Austal USA's team, pushed the button to start the router that cut the first piece of aluminum, signalling start of construction for the 15th Independence-variant littoral combat ship.
LCS 30 will be the second U.S. Navy vessel to bear the name USS Canberra in honor of Australia's capital city. In 1943, the first USS Canberra joined the U.S. Navy, serving with distinction in the Pacific in World War II, the Cuban Missile Crisis blockade and the Vietnam War.
Austal USA has delivered nine littoral combat ships to the U.S. Navy, while six are currently under construction (LCS 20-30) and four are awaiting the start of construction following LCS 30.