US-flag Cargo on the Great Lakes Down 4.5% in 2016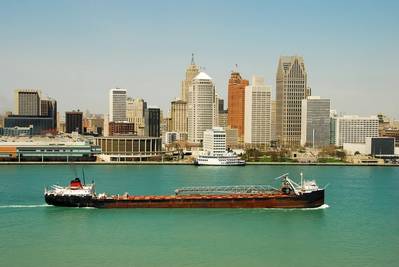 U.S.-flag Great Lakes freighters (lakers) moved 83.3 million tons of cargo in 2016, a decrease of 4.5 percent compared to 2015, according to the
Lake Carriers' Association (LCA)
. The 2016 float was also 7.7 percent below the fleet's five-year average.
Iron ore cargos totaled 44.1 million tons, an increase of 7.8 percent. However, all other commodities decreased. Coal was down 26.6 percent. Limestone (mostly aggregate and fluxstone) dipped by 8.4 percent. Cement decreased by 6 percent.
Salt cargos were off by nearly 11 percent. Shipments of sand fell by 17.1 percent and grain decreased by almost 30 percent.