Port of Houston Gets US$10-million TIGER Grant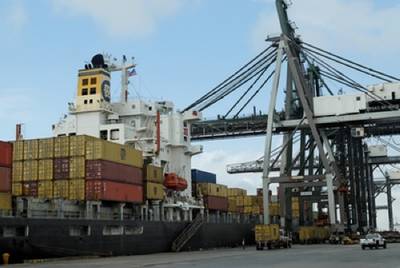 The Port of Houston Authority has been awarded a $10 million Transportation Investment Generating Economic Recovery (TIGER) grant to be used toward the expansion of the berth at its Bayport Container Terminal.

The Bayport expansion was prominently mentioned by the U.S. Department of Transportation (DOT) as a prime "example of a project that will help jumpstart local and national economic growth," in its announcement that $474 million for 52 TIGER grants had been awarded to 37 states this year. In this latest round, more than $100 million, or around 21 percent of total funding, went directly or indirectly to port-related projects. This is the fifth round of TIGER funding. Grants are awarded on a competitive basis.

The grant will help fund the extension of Bayport's wharf from 3,300 to 4,000 feet, extending a stable platform against which container ships can be moored and support cranes used to work the ships that call. Once the extension is complete, the Port Authority plans to purchase three new electric, rail-mounted gantry cranes to handle the increase in container throughput.

The project will allow Bayport to handle more than 2 million 20-foot-equivalent units (TEUs), doubling its present capacity, and
will help support international trade with more than 1,000 ports in more than 200 countries. The Port of Houston is the nation's No. 1
export port in cargo dollar value and the anchor port for the nation's leading exporting state for the past 11 years.