USS Porter Arrives in Turkey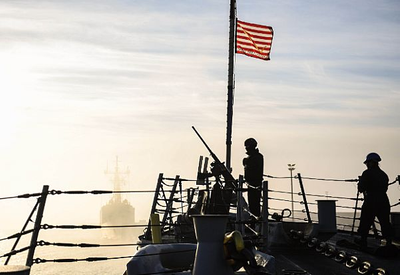 The Arleigh Burke-class guided-missile destroyer USS Porter (DDG 78) arrives in Aksaz, Turkey for a regular scheduled port visit on its sixth forward-deployed naval forces patrol in the U.S. 6th Fleet area of operations, Jan. 1, 2019.
The ship's patrol is a demonstration of the U.S. Navy's continued commitment to strengthening strategic partnerships in the European and African region.
While on patrol, Porter will conduct naval operations in the U.S. 6th Fleet area of operations in support of U.S. national security interests in Europe.
U.S. 6th Fleet, headquartered in Naples, Italy, conducts the full spectrum of joint and naval operations, often in concert with allied, joint, and interagency partners, in order to advance U.S. national interests and security and stability in Europe and Africa.