Global Trade Boost: WTO Strike US$1-Trillion Doha Deal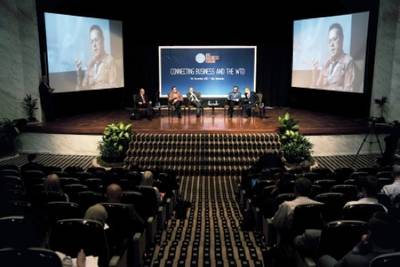 Ministers from 159 countries have reached agreement on a deal intended to boost global trade at a meeting in Bali, Indonesia. The World Trade Organization's (WTO) first comprehensive agreement involves an effort to simplify the procedures for doing business across borders.

According to the WTO the Bali Package is described as the first major agreement among its members since it was formed in 1995 under agreements from the 1986-94 Uruguay Round negotiations. The most significant for global commerce is the trade facilitation part of the package, which is about cutting red tape and speeding up port clearances.

Part of the deal involves assistance for developing and least developed countries to update their infrastructure, train customs officials, or for any other cost associated with implementing the agreement.

The benefits to the world economy are calculated to be between $ 400 billion and $1 trillion by reducing costs of trade by between 10% and 15%, increasing trade flows and revenue collection, creating a stable business environment and attracting foreign investment.

"We did it!" said Indonesia's Trade Minister Gita Wirjawan, who chaired the conference. "We achieved what many said could not be done. President Susilo Bambang Yudhoyono told us on Tuesday that the mystique of Bali would have a positive effect on our negotiations. This is the place where deals get done. I am delighted that Bali has not let us down."

"For the first time in our history: the WTO has truly delivered," said WTO Director-General Roberto Azevêdo. "I challenged you all , here in Bali, to show the political will we needed to take us across the finish line. You did that. And I thank you for it."

The Bali Package is a selection of issues from the broader Doha Round negotiations. Echoing calls from many delegations, Mr Azevêdo, said members' attention should now turn the rest of the round, known semi-officially as the Doha Development Agenda.