Van Oord Christens Calypso Cable Layer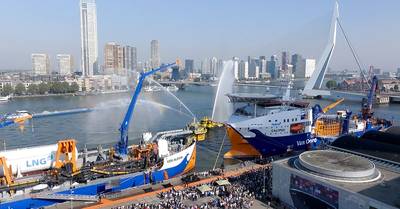 Dutch offshore installation contractor Van Oord on Saturday held a christening ceremony in Rotterdam for its new cable laying vessel Calypso.
"The Calypso is equipped with the latest sustainable technologies and will be a key strategic addition to Van Oord's offshore wind fleet," Van Oord said.
The vessel was christened by Ms. Inca Cerutti. She is the wife of Niek Hoek, chairman of the Supervisory Board. After the ceremony, the christening lady and employees and guests had the opportunity to board the vessel for a guided tour.
The Calypso Van Oord's second cable-laying vessel. It will mainly be used for installing inter-array grid and export cables for offshore wind projects worldwide. It is equipped with two cable carousels, making the vessel suitable for laying two cables simultaneously.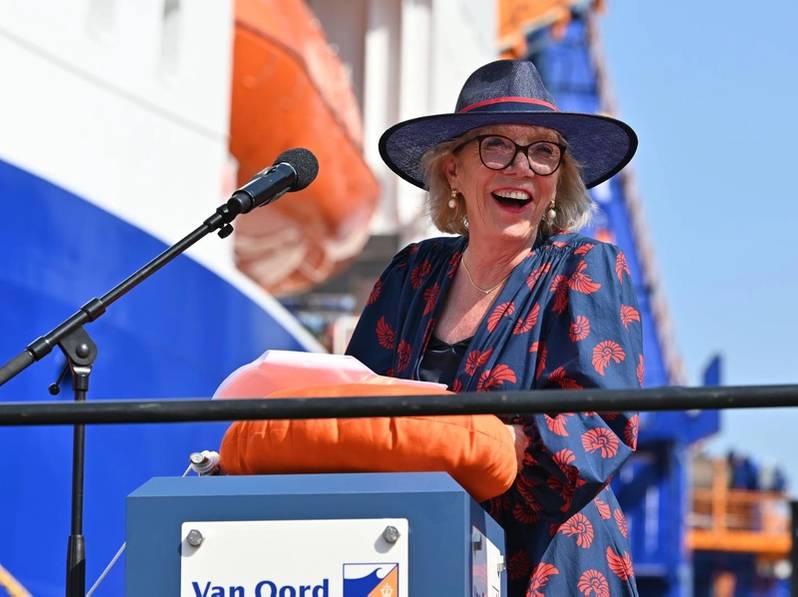 Credit: Van Oord
Apart from the ability to run on biofuel, this hybrid vessel has future-ready engines with built-in flexibility to anticipate e-fuels. It has a large battery pack, a shore supply connection, and a state-of-the-art energy management system.
"This sustainable set-up will result in a more energy-efficient vessel, with significantly reduced CO2, NOx and SOx (carbon, nitrogen and sulphur oxides) emissions. Offshore wind is a key contributor to achieving climate change targets around the world. By investing in state-of-the-art sustainable technology, Van Oord contributes to the energy transition, making offshore wind more competitive," Van Oord said.
The vessel is 130 meters long and has a beam of 28 meters.
The DP2 Calypso is equipped with a below-deck cable carousel and a second carousel on deck, with total cable-carrying capacity of 8,000 tonnes.
Worth noting, apart from Calypso, on the same day Van Oord's new hopper dredger Vox Alexia was christened by Princess Alexia of the Netherlands.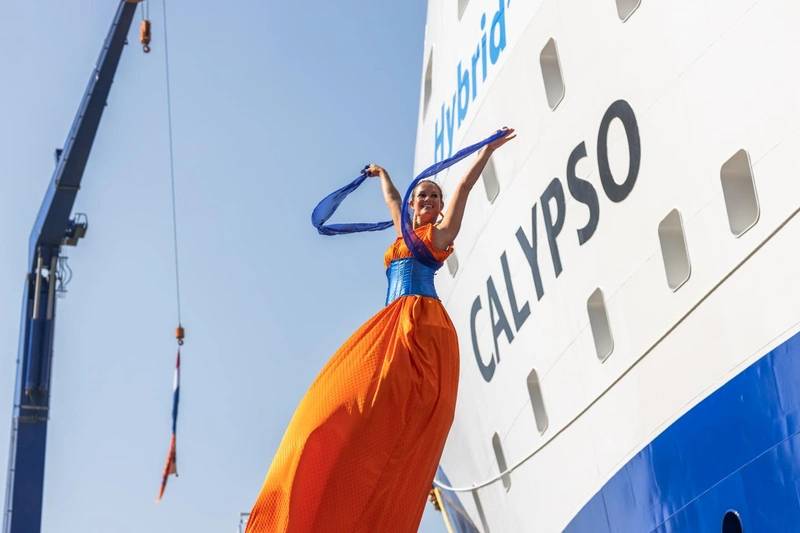 Credit: Van Oord