GL Verifies Product Tanker for Clean Shipping Index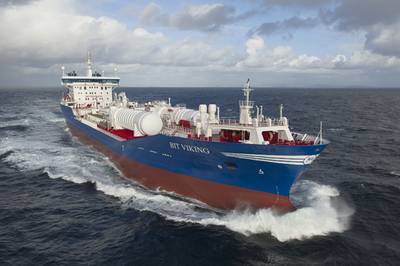 Germanischer Lloyd (GL) has undertaken its first Clean Shipping Index (CSI) verification for the product tanker 'Bit Viking'
GL issued the vessel with a Statement of Compliance confirming that the data submitted by owner Tarbit Shipping meets the requirements of the Index, an essential step for ensuring the usefulness and transparency of the data provided for the new project. GL was authorised to perform verification checks for the CSI in March and shortly thereafter undertook the verification of the Bit Viking.
"The CSI is an important step in the growing process whereby the shipping industry moves to reduce its impact on the environment. A database built on data that is voluntarily supplied but independently and rigorously checked will build confidence in the Index in both shipping companies and their clients. The Index is generating a great deal of interest within the industry and we have already had a number of additional inquiries from owners and operators," said Markus Weber, GL's Global Head of Greenhouse Gas Services.
The Bit Viking, a 25,000 dwt product tanker, is the world's first vessel in service whose main machinery has been converted to burn LNG as fuel and also the largest commercial vessel which is not an LNG tanker, to use LNG as fuel.
The conversion was undertaken under GL's supervision. Based on the data submitted to the CSI and verified by GL, the Bit Viking has been rated as having a good environmental performance.