Vessel Strikes Statfjord A, Staff Evacuated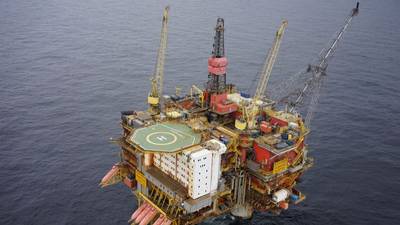 Oil workers have been evacuated from the Statfjord A platform in the North Sea after it was struck by a platform supply vessel (PSV), Norwegian oil and gas company Equinor said on Friday.
The platform was not producing when it was struck by the support vessel Sjøborg during loading operations at 1:55 a.m., and there were no injuries to the 276 people on the platform, Equinor said.
The Statfjord A platform has been shut since the end of May for maintenance expected to last through July, a company spokesperson told Reuters, adding that it is too early to tell whether the incident will prolong the maintenance period.
Statfjord A staff have been transported by helicopter to nearby platforms Statfjord B, Statfjord C and Gullfaks A while Equinor investigates the extent of the damage, which included harm to the lifeboats.
"We have supported Equinor with helicopters. There is no risk to life on the platform," a spokesman for the rescue coordination center for southern Norway said.
The area standby vessel Stril Herkules is at the field and is assisting in the work to clarify the extent of the damage.
Following the allision, PSV Sjøborg is returning to land under its own power with 12 people on board.
Statfjord was discovered by Mobil in 1974, and then Statoil, now Equinor, took over the operatorship in 1987.
Statfjord A, one of the field's three condeep concrete production platforms, came online in 1979 and is one one the oldest platforms still operating in the North Sea.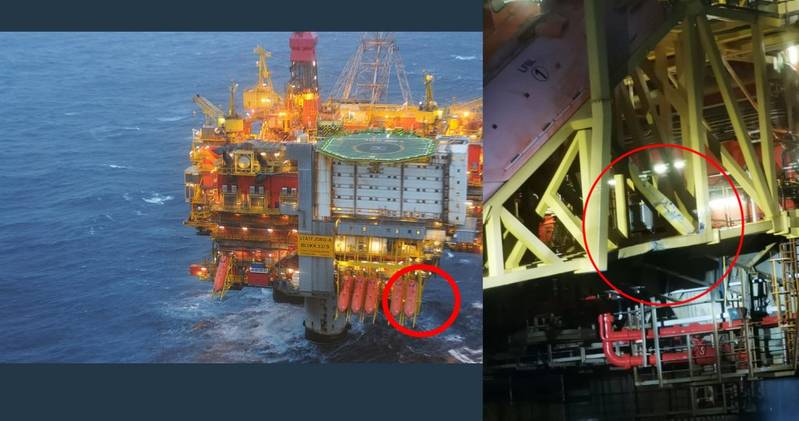 The picture shows the place where the PSV Sjøborg collided with the Statfjord A platform – and the visible damage to the hanger for the outermost of the lifeboats. (Photo: Equinor)