SBS Worldwide Appoints Gary Hubbard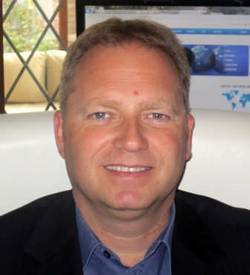 Gary Hubbard has been appointed as Group Business Development Director of SBS Worldwide. Hubbard, 42, has been tasked with delivering SBS's new strategic business plan across the operating sites in North America, China, the UK and the emerging economies. His role will focus on supporting SBS's entry into new countries and industry verticals as well as promoting the new supply chain consulting armof SBS –Virtualized Logistics. Having spent much of his working career overseas, Hubbard has worked extensively in China, India, North & South America, Africa, Australasia & The Middle East.

As part of the senior team, Hubbard will support the commercial teams across the world as they develop their industry and supply chain focus, especially within the publishing sector where SBS is working on behalf of many of the leading houses. In addition, he will be responsible for SBS's public persona and own the marketing and PR relationships for the group.

Prior to his appointment, Hubbard was UK Logistics Director for Geodis Calberson, Development Director EMEA at DHL International Supply Chain and Director of Global Industries at DAMCO. A career logistician, during his 22 years in the industry, Mr Hubbard has also previously worked for GeoPost UK and Norbert Dentressangle.