Wärtsilä Acquires Burriel Navarro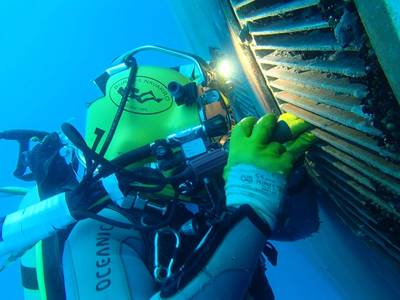 Technology group Wärtsilä said it has acquired Spanish underwater services provider Burriel Navarro, S.L.
Burriel Navarro, which performs a range of underwater work, including inspection, repair and hull cleaning from Spain's main ports, will be part of Trident, a company Wärtsilä acquired in early 2018.
Wärtsilä said the Burriel Navarro acquisition further supports the growth of its underwater services and expands the company's local presence in the European market – from developing its propulsion-related services and strengthening the competences on the underwater services market to supporting its purpose of enabling sustainable societies with smart technology.
"The acquisition supports us in our goals of environmental responsibility by providing us with better access to local ports," said Tamara De Gruyter, Vice President, Area North Europe, Wärtsilä Services. "The agreement also brings us great opportunities to provide more value adding services and shorter response times for our customers."
Founded in 1969, Burriel Navarro is headquartered in Valencia with an extensive service network in the main ports of Spain. The firm has 20 employees and an annual revenue of approximately EUR 1.3 million.
"The agreement brings mutual benefits for us and Wärtsilä, and we are excited about paving new ground in underwater services together," said Fernando Burriel, Managing Director, Burriel Navarro. "We look forward to learning from each other."
The acquisition was signed and closed on October 31, 2018.