Offshore Accommodation Vessel Contract for Prosafe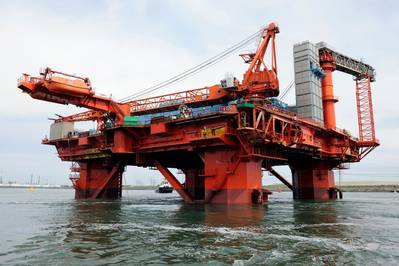 Prosafe awarded a contract for its 'Regalia' vessel at the North Sea, Montrose Platform, of Talisman Sinopec Energy UK.
The contract has been awarded following a competitive tendering process and is for a firm period of 450 days with on-site operations planned to commence late August 2014. In addition, Prosafe has granted Talisman Sinopec Energy UK four one-month options.

Total value of the contract for the firm period is approximately USD 137.5-million.
Prosafe, headquartered in Larnaca, Cyprus, are owners and operators of semi-submersible accommodation vessels with 11 semi-submersible accommodation vessels. In addition, Prosafe has ordered two harsh environment semi-submersible accommodation rigs to be delivered from the yard in the summer of 2014 and around year-end 2014, respectively.
With six dynamically positioned units and five anchored rigs, Prosafe's rig fleet is versatile and able to operate in nearly all offshore environments. At present, Prosafe is the leader in the provision of offshore accommodation rigs in harsh and semi-harsh environments and in hurricane regions such as the Gulf of Mexico.