Zamakona Inks Agreement with Subsea Masters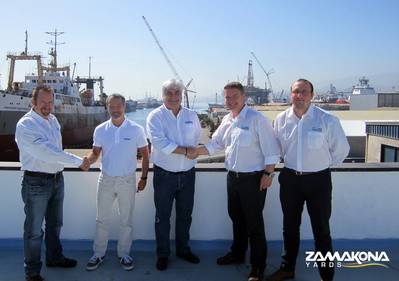 Zamakona Yards has signed a partnership agreement with British company Subsea Masters, a specialist in drilling equipment maintenance and repair.
With this agreement the Basque-Canarian Group expands its range of services adapted to the offshore industry.
The Subsea Masters is a subsidiary of the GEV Offshore group based in U.K. They will permanently be based in Zamakona Yards´ facilities and dedicate primarily to the maintenance and repair of drilling equipment, especially the drill pipes or Risers. These works will be undertaken with the support of Zamakona Yards´ staff.