Fitch: M&A, Not Alliances to Help Revive Container Shipping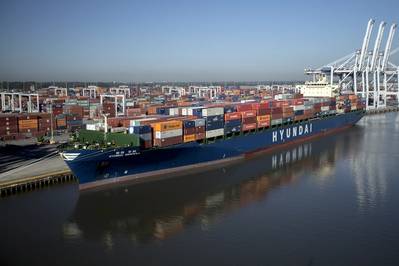 The following statement was released by the rating agency:

Mergers and acquisitions, rather than the historically more popular alliances, are inevitable to address chronic overcapacity and drive further cost savings in container shipping, Fitch Ratings says. The merger talks between Hapag-Lloyd and United Arab Shipping Company (UASC) announced last week demonstrate that full-blown M&A deals are gaining momentum. Although capacity on the Far East to Europe trade routes is dominated by just four alliances - 2M (36% of the total fleet capacity in September 2015, according to A.P. Moller-Maersk), CKYHE (24%), Ocean Three (21%) and G6 (18%) - container shipping remains effectively fragmented, highly competitive and plagued by overcapacity. This is because alliances operate within a limited scope and lack full coordination of networks and fleets, and exploitation of resources. This limits their ability to manage capacity and cut costs.
Alliances have proved popular because of their flexibility and because many shipping companies are either family- or state-owned. But market conditions are now unsustainable, with freight rates falling below operating unit costs for many companies and bank loans increasingly difficult to obtain. This will continue to drive M&A, which can more effectively reduce costs, increase utilisation rates and support more disciplined capacity management. Examples include the recent merger between China's COSCO and CSCL, creating the world's fourth-largest container shipping company, and the planned acquisition of NOL by CMA CGM, which would strengthen CMA CGM's position as the global number three.
The potential merger between Hapag-Lloyd and UASC would create the fifth-largest container shipping company with a 7.2% share of global fleet capacity. Hapag-Lloyd is expected to receive 72% of the merged entity and UASC the remainder. Hapag-Lloyd is mostly focused on Transatlantic and Latin American trade, and the merger will strengthen its position in Asian and Middle Eastern routes. Hapag-Lloyd will also gain access to UASC's ultra-large 18,000 20-foot equivalent unit (TEU) and 15,000TEU vessels, which are essential for competing on Asia-Europe routes. Hapag-Lloyd reported operating profit of EUR310m in 2015. If the merger goes ahead, operational integration and reorganisation will be crucial to keeping the combined entity profitable. The recent M&A activity is also prompting a significant shake-up of alliances.
Last week, CMA CGM, COSCO Container Lines, Evergreen Line and Orient Overseas Container Line announced a plan to create Ocean Alliance, which is intended to begin operations in April 2017 for five years, subject to regulatory approvals. The new group is formed from the main, and in most cases financially strongest, entities from the G6, Ocean Three and CKYHE alliances, and will have a market share to rival the 2M alliance between Maersk Line and MSC. We believe it is likely to put further pressure on the financially weaker companies and result in a reshuffle of the remaining alliances. However, the long-term agreement between UASC and CSCL for deployment of mega ships on certain trades is expected to remain in place.

All opinions expressed are those of Fitch Ratings.