SFL Announces Sale of Three Older VLCCs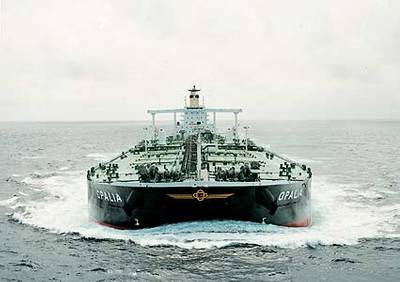 Ship Finance International Limited (SFL) announced that it has agreed to sell the 1999 built VLCCs Front Opalia, Front Comanche and Front Commerce to an unrelated third party. The company has simultaneously agreed to terminate the corresponding charter parties with a subsidiary of Frontline Ltd.

The vessels are expected to be delivered to the new owners in the fourth quarter of 2014 and SFL expects to receive cash proceeds of approximately $77.5 million, including approximately $10.5 million upfront payment from Frontline.

In addition, SFL will receive approximately $48.3 million in 7.25% amortizing notes from Frontline. The amortization profile and maturity of the notes will match the current charters for the three vessels, with reduced rates until 2015 and full rates from 2016.

Divesting of older vessels is a part of the company's strategy to renew and diversify the fleet, and the proceeds is expected to be reinvested in other assets. Following this sale, the number of vessels on charter to Frontline will be reduced to 17 vessels, including 12 VLCCs and five Suezmax crude oil carriers.