JMS Develops iPhone Application for the Marine Industry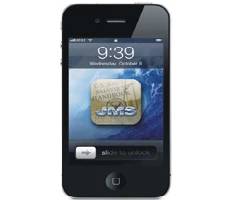 JMS is proud to announce new features added to our popular iPhone application based on the U.S. Navy Salvor's Handbook. Past customers f the original app will receive the update for free.

New features include:

• An in-app "Calculator" has been added to the application called "Estimate Bollard Pull". The app now allows you to perform this calculation (as found in the Salvor's Handbook on page 4-9) directly within the app!
• This is a Universal app that is now optimized for both the iPhone4 and iPad2. Most notably, the resolution on the iPad is greatly improved.

Let us know your suggestions for any new calculators, or any other new features that you would like to see us develop for this app. Your suggestions do not have to be limited to what is already in the Salvor's Handbook; whatever you think would be working on a salvage response job. We would love to here from you!

Calculators under development:

- Delta P / Hydrostatic Pressure
- Flooding Rate
- Ground Reaction
- Force to free
- Tons per Inch Immersion
- Moment to Trim One Inch

Background on the U.S. Navy Salvor's Handbook:

The U.S. Navy Supervisor of Salvage wanted to provide to their on-scene salvage personnel, access to their extensive library of marine casualty response know-how; the "hard-earned and sometimes blood-stained" knowledge and lessons-learned from decades of U.S Navy response to all types of commercial and military ships in distress around the world, during peacetime and war, and salvage operations of all sizes and scopes. The Salvor's Handbook was intended to be a condensed and readyreference of expert guidance that could fit in the salvor's hip pocket.

JMS Naval Architects & Salvage Engineers first authored the U.S. Navy Salvor's Handbook for the Supervisor of Salvage in 1990, and since its initial publication, JMS has received thousands of requests for the handbook from commercial mariners and salvors all over the world.

Commercial and military marine salvors are not the only ones who find this ready reference indispensible. Owners and operators of both commercial and recreational vessels of almost any size and purpose will find this practical compendium of marine casualty response know-how very handy - if not invaluable - before, during and after a ship casualty. Naval architects, marine engineers and other maritime professions rely on it as a handy diagnostic, repair, design and engineering reference; while at the office, and on the water.

JMS now makes the same expert guidance available for your iPhone. To get your copy, simply visit our website: www.JMSnet.com or search "JMS" or "Salvors Handbook" in the App Store icon right from the iPhone!

Source: JMS