DNV Appoints Nerpin as VP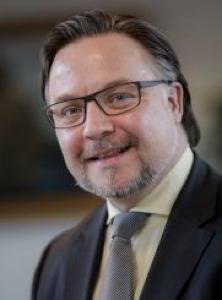 DNV appoints Stefan Nerpin as its new Group Vice President of Communications and External Relations for the DNV Group.

As Group Vice President of DNV's Communications and External Relations, Mr Nerpin will head up the corporate management, development and alignment of corporate communications, branding, media relations, public affairs and digital communications to DNV's business strategy as a leading provider of risk management services. Mr Nerpin will report to Henrik O. Madsen, CEO of the DNV Group and affiliate as secretary of the DNV Group Executive Committee.

Mr. Nerpin, a Swedish native, holds a degree in business management from the University of Lund in Sweden. He will be based at the DNV Group headquarters in Høvik, just outside Oslo, Norway and assumes his new role in December 2012.

Prior to joining DNV, Mr Nerpin has been Group Head of Marketing Communications at one of Europe's leading energy groups, Vattenfall, and at European banking and finance group SEB, both of which are based in Stockholm, Sweden, and at the global express transport, mail and logistics group TNT, where he was based in Amsterdam, the Netherlands. In addition, Mr Nerpin has been a senior consultant and director at global PR and communications firm Burson-Marsteller and international market and media research group Nielsen Company. He joins DNV from the position of senior advisor and partner in his own strategy consultancy.

"I'm very pleased to welcome Mr Nerpin to DNV, where he will bring aboard his internationally seasoned business skills, functional expertise and team building capabilities to lead the direction of DNV's communications and external relations in a way that is relevant to our changing industry future and increasingly competitive business landscape," says Henrik O. Madsen, CEO of the DNV Group.