Aquaculture Firm Chooses Optimarin BWTS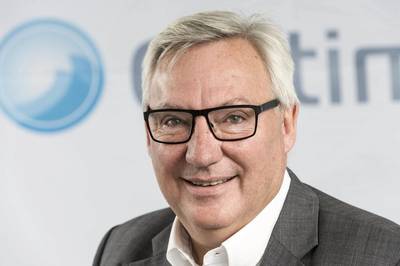 DESS Aquaculture, a joint venture between Solstad Farstad and John Fredriksen's Marine Harvest, has signed a contract to install Optimarin ballast water treatment (BWT) systems on its four newbuild 3,500m3 capacity wellboats.
The agreement pushes the number of systems sold by Optimarin so far this year beyond the 50 mark, with recent orders also received from Besiktas Shipping, Eureka Shipping, Solvang, Koyo Kaiun and Ahrenkiel, among others.
The four ships, two of which are due for delivery in 2019, with their sister vessels following in 2020, are currently under construction at Sefine shipyard in Turkey. Each 82.25m, SALT Design vessel will have two holds for transporting live fish, with 500m3 ballast tanks, accommodation for 12 crew members and diesel electric propulsion. Once completed they will push DESS's specialist fleet up to ten vessels.
"This is an excellent contract to sign with an ambitious shipowner and operator that, although only launched in 2016, is making significant waves within its niche segment," comments Optimarin CEO Tore Andersen. "It provides a clear indication that Optimarin is now a preferred supplier for forward thinking companies that are focused on environmentally responsible operations, with market proven, established and, thanks to our full USCG and IMO approval, 100 percent worldwide compliant technology.
"These highly specialized vessels are designed with optimal performance and fish welfare in mind, so space on-board is of a premium. The modular nature of our powerful UV system makes it the perfect fit, while its simple technology, with no moving parts and easy maintenance, ensures it will provide problem free operations for these busy crews and ships. As a company we see huge growth potential in the aquaculture segment, so we're happy to sign this agreement with such a respected, high profile player."
DESS has secured long-term contracts for all the newbuilds, commencing with immediate effect upon leaving the yard. On the decision to choose Optimarin, Kjetil Løseth, DESS Aquaculture Shipping Commercial Director, notes: "DESS and its owners are focused on providing high quality services to clients, with high quality vessels, at attractive prices. We therefore require the best, most reliable and compliant equipment to ensure optimal performance and vessel utilization.
"Optimarin BWT systems tick all those boxes, while fulfilling our desire to operate with environmental responsibility to the fore. We look forwards to putting the vessels into service on schedule and continuing to build our position in this exciting shipping segment."
This latest contract means that Optimarin, which installed the world's first commercial BWT unit in 2000, has now sold over 600 of its market leading Optimarin Ballast Systems (OBS). More than 140 of these have been installed as retrofits.
"We're delighted with the way business is developing," concludes Andersen. "The ratification of the IMO's Ballast Water Management convention, added to our achievement of being the first system manufacturer to win full USCG approval has greatly accelerated the flow of system enquiries and orders. With the backing of our stable group of investors, and our unique five-year system guarantee on fleet agreements, we believe we're well positioned to continue consolidating our leading position over the years ahead."