Asia-N.Europe Box Rates Fall 8.1 pct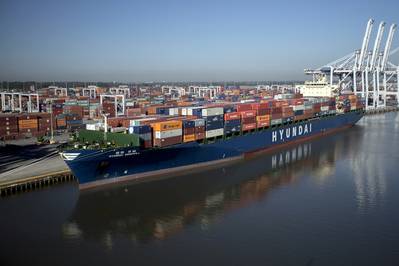 Freight rates for transporting containers from ports in Asia to Northern Europe fell 8.1 percent to $713 per 20-foot container (TEU) in the week ended on Friday, the Shanghai Containerized Freight Index showed according to a source with access to the data.

In the week to Friday, container freight rates dropped 12.4 percent from Asia to ports in the Mediterranean, fell 8.8 percent to ports on the U.S. West Coast and were down 6.8 percent to ports on the U.S. East Coast.

Maersk Line, the global market leader with a market share of around 15 percent and part of Danish shipping and oil group A.P. Moller-Maersk, said in May its profit in the first quarter fell 95 percent from a year earlier to $37 million due to weak demand and record low freight rates.

Maersk transports around one fifth of all containers shipped from Asia to Europe.
Reporting by Ole Mikkelsen