Astrocast Launches IoT into Space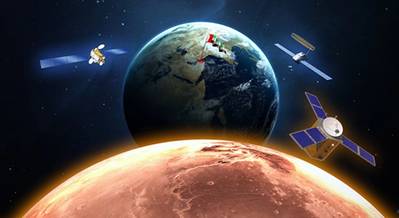 Swiss satellite startup Astrocast announced the launch of 3 new pilots of its Low Earth Orbit Nanosatellite Network. The pilots with Actia, Marine Instruments, and Swiss Fresh Water highlight the power of satellite networks to deliver affordable communications to the world's most remote areas.

Designed specifically for IoT, Astrocast's two-way system allows companies to monitor and control their remote assets, including over-the-air upgrades at lower latency and cost than existing satellite communications networks.

"Our onboard telematic equipment is designed to support some of the toughest work, in the most remote areas of the world. Agriculture, construction and transportation companies are among the many companies relying on us to keep connected vehicles," said Philippe Cabon, CTO of Actia. "Astrocast will help us to connect vehicles everywhere."

Currently only 10% of the world is covered by cellular networks and less than 1% of the world is covered by IoT networks like LoRaWAN or Sigfox. With the launch of its first L-Band, two-way communication nanosatellite in December, Astrocast plans to deliver global accessibility at an affordable price.

Until today, satellite communications were cost prohibitive for most companies. Now, even small companies with a big impact, like Swiss Fresh Water that is bringing water purification to remote villages around the world, are able to monitor their machines from anywhere.