SSY Atlantic Capesize Index Rose 826 Points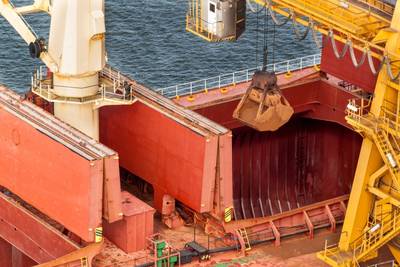 Shipbrokers Simpson, Spence and Young's Atlantic Capesize Index rose by 826 points in the week ending Monday to 7,164.

"The improvement in the Atlantic Capesize Index rose this week by 826 points to 7,164 and remains well above the corresponding levels of the previous two years. Chartering activity from Brazil helped push round voyage rates (180k dwt) and fronthaul rates both up by $3,350/day week-on-week, to $14,100/day and $25,750/day, respectively," SSY said.