Nazi Sub Found in the Atlantic Ocean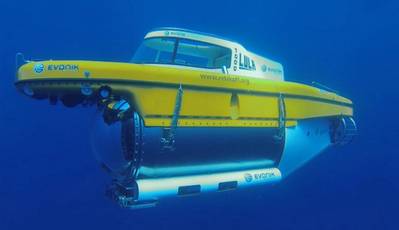 A Nazi submarine that sunk in the Atlantic Ocean during World War II has been unearthed by German researchers off the coast of the Azores in the middle of the Atlantic Ocean, AP reports.
The same type of submarine - 67m-long VIIC U-boat - was portrayed in Steven Spielberg's classic film Raiders of the lost Ark.
The Rebikoff-Niggeler Foundation says the wreck of U-581 was found last September at a depth of about 900 metres near the Azores island of Pico.
The U-581 was tasked with taking down the British squad carrier Llangibby Castle in February 1942, but it failed the mission and was sunk by the British destroyer Westcott before it could finish the job. Rather than surrender the ship to the British, the captain let the submarine sink while the Nazi crewmen tried to escape, according to Gizmodo.
It was originally found back in September but researchers from the German Rebikodd-Niggeler Foundation are withholding the exact location.
The foundation chose to announce the finding exactly 75 years after the submarine was scuttled by its commander following a clash with the British destroyer HMS Westcott.
Working aboard the dive boat LULA 1000, the researchers were able to take high-resolution pictures of the sunken submarine, revealing its condition and the many corals now clinging to its outer shell.