Austal Opens San Diego Office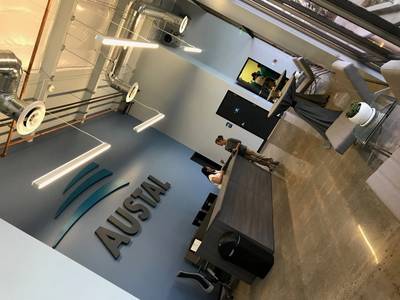 The United States' fifth largest shipbuilder Austal USA has opened a new operations office in San Diego on Wednesday, in a move that aims to improve existing local support capabilities to the U.S. Navy's Littoral Combat Ships (LCS) and Expeditionary Fast Transports (EPF) programs.
"Today's opening is a direct reflection of the company's commitment to provide the U.S. Navy, not only exceptional ships, but outstanding service and support for the life of the ship," explaiend Austal USA president, Craig Perciavalle. "With nine Expeditionary Fast Transport ships and eight Independence-variant Littoral Combat Ships delivered to the Navy, and many more to follow, this expansion increases our ability to support our ships beyond delivery and as they deploy."
The San Diego opening comes on the heels of the company's recent acquisition of technology company ElectraWatch, and its Singapore office opening in January 2017.
The new facility, which will serve as a base of operations on the West Coast for Austal USA, will employ more than 200 professionals, dedicated to service work for both LCS and EPF programs.
Austal has delivered two LCS to the Navy in 2018 while another five are under construction. LCS 18 is preparing for acceptance trials as LCS 20, 22, 24 and LCS 26 are following close behind. Additionally, Austal has two more LCS in a preconstruction phase, LCS 28 and LCS 30.
In addition to being in full rate production for the LCS program, Austal is also the Navy's prime contractor for the Expeditionary Fast Transport (EPF) program. Austal has delivered nine EPF vessels, while an additional three are in various stages of construction.