Missing Airliner: Another Australian Warship Joins Hunt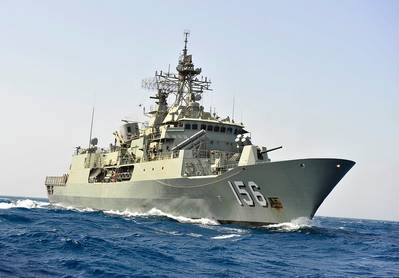 The Royal Australian Navy informs that its warship HMAS Toowoomba has left Fleet Base West near Perth to join the international search for Malaysia Airlines Flight 370.

The Anzac-class frigate has been diverted from other operational tasks to join the search and is carrying a S-70B2 Seahawk helicopter which was flown from the RAN's Naval Air Station HMAS Albatross by a Royal Australian Air Force (RAAF) C-17A Globemaster.

HMAS Toowoomba joins the Royal Australian Navy supply ship HMAS Success which remains on station in the search area, having left Western Australia on 22 March. The Australian Defence Vessel Ocean Shield is also scheduled to depart from Fleet Base West shortly.

AMSA informs that A total of 10 ships have also been tasked search including HMAS Success and HMAS Toowoomba, seven Chinese ships and a merchant vessel are also in the search area.

The ADV Ocean Shield has now been fitted with a black box detector and an autonomous underwater vehicle.