Ben Lecomte: a 5,000 Mile Swim Across the Pacific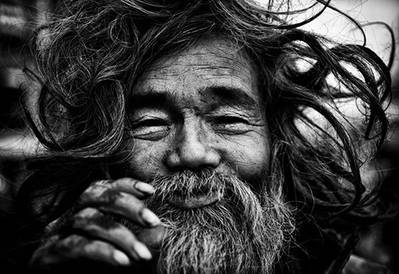 After becoming the first human to swim across the Atlantic in 1998, Ben Lecomte has taken on a new challenge: going from Tokyo to San Francisco, swimming 8 hours per day.

Right this minute, Frenchman Ben Lecomte is hard at work on his second ocean crossing. After becoming the first human to swim across the Atlantic in 1998, he's taken on a new challenge: going from Tokyo to San Francisco, churning his limbs eight hours a day in the cold Pacific for six months, accompanied by his team on the support boat. As the first expedition of its kind, The Swim is far more than just an extreme sport.

Besides the gruelling physical challenge, Lecomte and his team will conduct scientific research in medicine and oceanography, led at a distance by NASA and the Woods Hole Oceanographic Institution. Crucially, the Swim doubles as a chance to engage people with a colossal issue — namely, the human impacts on the oceans. Lecompte will also set a new world record for endurance swimming when he steps ashore at the other end.

Montreal design, communication and digital marketing agency David&Goliath has been part of Lecomte's team for two years. As well as developing the brand image, the agency created and produced the website and press kit, lending credibility to the extraordinary undertaking. The brand has since helped attract major partners to the adventure.

The big day dawned on June 5, when Lecomte donned his wetsuit and waded into the surf off the coast of Japan. Throughout the adventure, he'll be monitored and supported by his team on board and, back on terra firma, by scientists, logistics specialists, doctors and other experts. Not only will they remotely track his physical condition, they can also accompany him as needed directly from the mainland. Back on the yacht, the crew will conduct oceanic and medical research for the duration of the trip, taking samples from the water as well as studying Lecomte's performance.

The Swim will serve as a platform to draw attention to what is happening to our oceans. Overseeing the health and ocean research is a team of 12 scientists. It's the first time a scientific endeavour of this scope will be able to examine the entire span of the Pacific.

In particular, Lecomte's route will take him through the Great Pacific Garbage Patch: the giant floating mass of plastic rubbish where pollution concentrations have already been measured at over a million pieces of microplastic per square kilometre. Through samples collected by the crew, researchers will learn more about the ages of these particles and the chemical mechanisms behind their creation. They will also study the microorganisms that have proliferated around the waste, measuring how they affect the surrounding ecosystem and assessing their potential for further multiplication.