ZIM Pilots Blockchain-based Bill-of-lading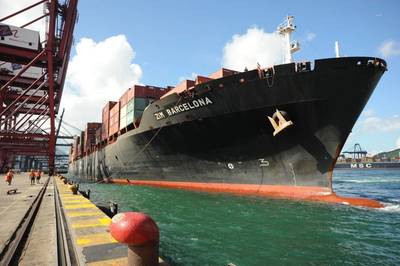 ZIM said it has successfully completed a trial run of paperless bills-of-lading based on blockchain technology. The pilot, performed in cooperation with Sparx Logistics and Wave Ltd., marks a first of its kind project led by an ocean carrier.
Trial participants issued, transferred and received original electronic documents using Wave's free blockchain-based application, which uses distributed ledger technology to ensure all parties can issue, transfer, endorse and manage shipping and trade related documents through a secure decentralized network.
ZIM, who performed "a long market analysis" prior to piloting the electronic substitute to the traditional negotiable ocean bill-of-lading, said the containers shipped by Sparx Logistics from China to Canada were delivered to the consignees "without a hitch".
"ZIM is convinced that the blockchain technology and the Wave application can be the solution that will drive the trade to the digital era," the company said in a press release.
"While we are still in the process of evaluating the technology, we are confident that this type of forward-looking ideas will advance our industry as a whole towards a more efficient and modern phase," said ZIM CIO, Eyal Ben-Amram.
"Moving to a digital bill-of-lading would be hugely beneficial in supporting the supply chain in general, through reduced costs, error free documentation and fast transfer of original documents," explained Wave CEO, Gadi Ruschin, who said the firm is inviting more ZIM customers and partners to join the pilots.