Bourbon Reduce Debt, Revenue Up in H1 2013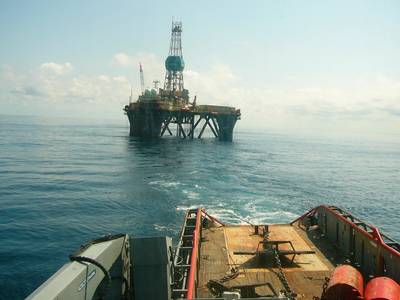 Bourbon reports solid results in a steady market in the first half of year 2013. Revenues were up 14.1% vs. first half 2012 as a result of increasing daily rates overall and a high average utilization rate.
Highlights
EBIT increased 44.4% versus first half 2012; EBITDA up 22.2% over the same period, benefiting from an increase in average daily rates, cost reduction efforts and a change in consolidation scope
Net income (Group share) decreased €2.6 million year on year
All regions realized increases in revenues compared with the first half 2012, notably in Asia
Average daily rates increased in all segments year on year
Utilization rates stable year on year despite high level of classification drydocks in the period
The final agreement of the sale of 51 vessels for up to US$1.5 billion to ICBC Financial Leasing ("ICBCL") has been signed and the transfer of the first 9 vessels of this agreement for US$144 million is expected to take place in the very near future
"In a steady market, Bourbon continues to deliver revenue growth," says Christian Lefèvre, Chief Executive Officer of Bourbon. "During the first half of 2013, the company maintained satisfactory utilization rates while managing a higher level of classification drydocks and higher pace of vessel deliveries than the same period in 2012. This performance reflects our clients' trust in the unique service Bourbon provides with its fleet of latest generation vessels under the highest standards of safety."

The company has signed the final agreement for the sale of 51 vessels for up to US$1.5 billion with ICBCL after the period closed, allowing the Group to begin the reduction in debt as per the Asset Smart portion of the "Transforming for beyond" action plan. The sale of the first 9 vessels, representing US$144 million has been signed. We expect to complete the execution of the remainder of the US$1.5 billion within 10 months. The Group's rapid debt reduction in the coming months will be a major asset to build the future beyond 2015."
http://www.bourbon-online.com