BW Adds KVH Connectivity Services to 45 More Vessels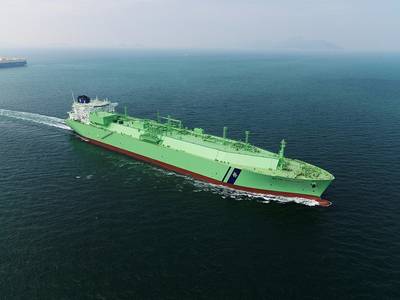 KVH Industries, Inc. announced that BW Group has chosen KVH's connectivity services for 45 additional vessels in its fleet. The two companies will also continue with a connectivity contract for the LPG and LNG vessels in BW's fleet that have had KVH's VSAT systems and services since 2013.
"We chose KVH because of their commitment to excellence, the ease of working with a sole provider, and the cost advantages that we can achieve with fast, reliable connectivity and global coverage," says Tor-Egil Gjulem, BW Group's global head of procurement. "Connectivity is the key to digitalization of many maritime operational functions."
For the 45 additional vessels, BW has chosen the dual mode C/Ku-band TracPhone V11-IP satellite antenna system and the Ku-band TracPhone V7-HTS; the particular system for each vessel is dependent on type of vessel. The TracPhone V11-IP and the TracPhone V7-HTS are designed for KVH's mini-VSAT Broadbandsm connectivity service. The vessels will also receive news and entertainment content via KVH's IP-MobileCast content delivery service.
"With our vessels transiting the oceans, it is extremely important to have a connectivity provider like KVH, which has the technical and service capability to address issues immediately, and ensure that our fleet is always benefiting from uninterrupted connectivity," says Juzer Vasi, head of business solutions – fleet, for BW.