ABS Strengthens Materials Capabilities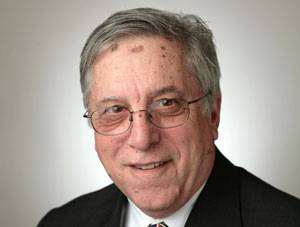 Responding to the introduction of new materials within the structure and components of offshore units, naval vessels and specialized ships such as ultra large containerships, ABS has strengthened its technical and engineering capabilities in this area with the appointment of a global materials engineering team. The team will also provide in-field support to the society's surveyors attending the significant growth in the number of equipment suppliers.

Led by ABS veteran Michael Wheatcroft, who has been promoted to the new position of Assistant Chief Engineer for Materials and Chief Metallurgist, specialist material engineers have been assigned to ABS engineering offices in the United States, Europe and Asia.

"This global materials team will be supported by the ABS Corporate Technology department so that the innovative value of its on-going research in the application of new materials can be practically and consistently applied to both vessel structures and equipment components," said ABS President and Chief Operating Officer Christopher J. Wiernicki.

"We have long been in the forefront of accepting new materials and new techniques stretching back to the first welded ships, the first use of aluminum in ship structures and the development of new materials for use in risers and other offshore components. By establishing this global team of materials engineers we are making a commitment to the industry that we will be right beside them as they continue to develop new materials and new applications for those materials that will be used in the next generation of ships and offshore structures."

The materials team is also expected to play a hands-on role in the review and acceptance of traditional elements of the ship, principally castings and forgings, which are being manufactured by newer entities.

"Quality control of items such as anchor chains, crankshafts and stern frames has gained heightened importance with the emergence of many new suppliers with little or no previous experience of manufacturing components for the marine sector," Wiernicki added. "For a multi-billion dollar offshore project, the cost of a delay from a defective component is unacceptable. Through this new structure we aim to provide unexcelled service, responsiveness and capabilities to our clients in these areas."

Founded in 1862, ABS is a leading international classification society devoted to promoting the security of life, property and the marine environment through the development and verification of standards for the design, construction and operational maintenance of marine-related facilities.