Ferry Runs Aground in North Carolina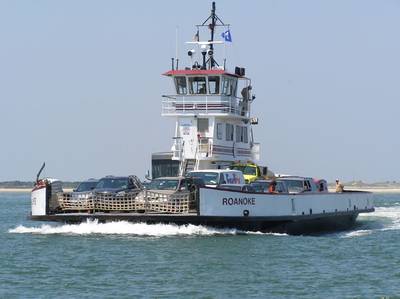 The
U.S. Coast Guard
has transferred passengers off a grounded ferry in Hatteras Inlet, North Carolina.
Coast Guard watchstanders were notified Monday afternoon that the
North Carolina Department
of Transportation ferry Roanoke ran aground with 16 vehicles, 23 passengers and seven crew members aboard.
A 29-foot Response Boat-Small crew launched from Station Hatteras Inlet and is on scene to take passengers off the ferry and relocate them to Hatteras Ferry Terminal in Hatteras.
There are no reported injuries and no report or evidence of damage or pollution.
Plans are being developed to refloat the ferry.