Stena Line, Caterpillar Marine Begin Digital Partnership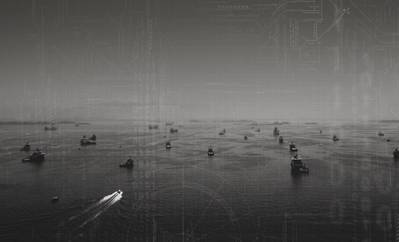 Ferry operator Stena Line and Caterpillar Marine, together with Pon Power, have entered into a digital partnership where the Cat Asset Intelligence solution will provide vessel monitoring of multiple Stena new builds with planned delivery during 2019 and 2020. The vessels will be optimized for efficiency and flexibility and will be built by AVIC Shipyard in China.
Unlike technologies that only monitor individual equipment performance, or focus only on very specific operational parameters, Cat Asset Intelligence provides monitoring and reliability-centered, advanced analytics for any critical system on the vessel, Cat or non-Cat equipment, allowing Stena to make condition-based maintenance decisions and operational refinements. The scope of the digital partnership goes well beyond connecting the main engines. It also includes the auxiliary diesel generators, controllable pitch propeller, bow thrusters, boiler systems and the tank management systems. In addition to the visibility and advisories from the onboard and onshore platforms, Caterpillar will provide Stena with dedicated Fleet Advisor Services.
"We are excited to be working together with Caterpillar and Pon Power to better use the data onboard our new vessels to make better operational and maintenance decisions and reduce our operating costs while increasing our reliability." This will allow us to further move from time or hours based maintenance to condition based maintenance, said Bjarne Koitrand, Technical Operations Director at Stena Line.
"Providing digital solutions and services to our customers requires a close partnership, something we and our counterparts at PON strive to achieve every day with Stena, and we look forward to helping them in the practical application of our technology," said Bert Ritscher, business development manager for Caterpillar Marine Asset Intelligence. "There's a real team mentality in place to ensure Stena gets as much return from their technological investment as possible, both today and into the future."