NORDEN CEO: Bulk Market Challenges to Continue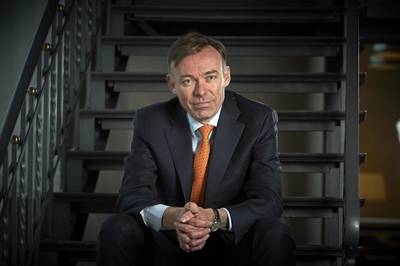 Klaus Nyborg, interim CEO at Denmark-based dry bulk and product tanker shipping company Dampskibsselskabet NORDEN A/S, expects difficult dry cargo market conditions to continue through 2015 as the tanker market has come off to a good start.
"2015 looks like it is going to be quite a challenging year in dry cargo just as 2014," Nyborg stated in an editorial for the NORDEN spring magazine. "The downturn has not only lasted longer but has also been more brutal than expected, and the
Baltic Dry Index
thus reached an all time low in February this year."
Adapting to the market difficulties, NORDEN stopped ordering new vessels in 2014 and has reorganized is dry cargo department. The company also launched a program aiming to reduce voyage related costs by roughly $20 million per year.
Nyborg noted that NORDEN has recently entered agreements to charter nine of its dry cargo ships to Japanese owners, providing NORDEN with a savings of more than $10 million. "By paying $51.5 million here and now, we are saving $62 million on future hire payments," the CEO said. "It is a good deal and a good return on our money."
But while the dry bulk shipping market has brought about difficulties, the tanker market has resurged with rebounding rates.
"While the dry cargo market was depressed in most of 2014, the year ended with sharply increasing rates in the tanker market, and our tanker department generated the best results since 2008," Nyborg added. "The strong tanker market has continued into 2015, and with a modern tanker fleet, a trimmed organization and coverage of 20%, Norient Product Pool and thereby NORDEN are well positioned to benefit from this."