April U.S.-Flag Lakes Float Little Changed from a Year Ago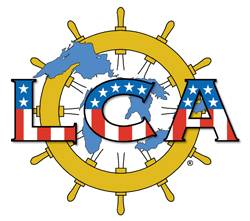 U.S.-flag Great Lakes freighters ("lakers") carried 8.2 million tons of dry-bulk cargo in April, a virtual repeat of a year ago, and 2.7 percent better than the month's 5-year average.
Iron ore cargos for the steel industry registered a modest increase compared to a year ago. Coal for power generation and steel production dipped 16.5 percent. Aggregate and fluxstone for the construction and steel industries rose by more than 14 percent.
Through April U.S.-flag cargos stand at 14.6 million tons, an increase of 3.6 percent compared to the same point in 2011, and 12.2 percent better than the 5-year average for the first four months of the year. Iron ore and limestone have registered noticeable increases over a year ago, but coal has decreased by 650,000 tons.
Lake Carriers' Association represents 17 American companies that operate 57 U.S.-flag vessels on the Great Lakes that carry the raw materials that drive the nation's economy: iron ore and fluxstone for the steel industry, aggregate and cement for the construction industry, coal for power generation, as well as salt, sand and grain. Collectively, these vessels can transport more than 115 million tons of cargo per year. More information is available at www.lcaships.com.