Chartwell Wins Design Deal For Hybrid Cat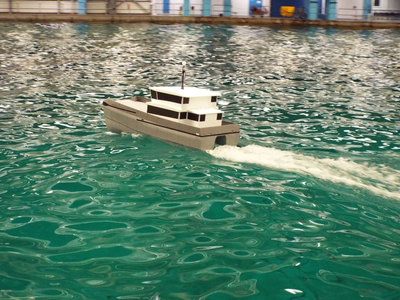 Chartwell Marine won the deal to design and specify build for a U.S. hybrid vessel. The 65 ft. catamaran has been designed to meet EPA Tier 4 emission standards.
Chartwell Marine has a long record developing high-performance catamarans and hull forms for the offshore wind sector, and low emission, hybrid architecture. These design considerations will be made possible by an advanced new catamaran hull form that has been optimized via Computational Flow Dynamics (CFD) modelling.
At Seawork 2019 this week, Chartwell Marine will be demonstrating its hybrid vessel expertise. In conjunction with boat builder Wight Shipyard Co., Chartwell will be exhibiting the first Chasewell 9-meter hybrid patrol boat. Moored at berth VB02, the vessel will set new standards for clean, low cost port operations.