Chemoil Charters Second Tanker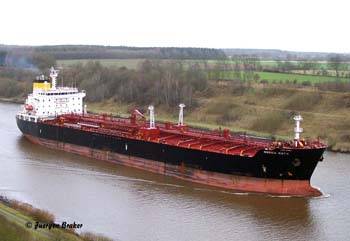 SGX Mainboard-listed Chemoil has chartered a second tanker to meet growing demand for its offshore fuel deliveries in the . At nearly double the size of the operation's original vessel, the MY Atlantic, the two tankers will work in tandem to significantly increase supplies at key locations including, but not limited to, Offshore Galveston, Texas and the Louisiana Offshore Oil Port (LOOP).
Built in 2000, the 36,000 DWT tanker, named the Nordic Ruth is double-hulled and will be fully equipped to deliver marine fuels via Ship-to-Ship (STS) operations. Through operating both tankers with a combined capacity of over 50,000 DWT, the company will be able to undertake more voyages each month, increase available tonnage and ensure that there is always at least one vessel at sea to make deliveries. The Nordic Ruth will be operational in the second half of July 2008.