CMA CGM Halts Timber Exports from Gambia Over Rosewood Risk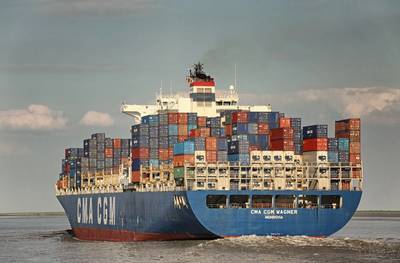 Shipping group CMA CGM said on Wednesday it was suspending timber exports from Gambia due to suspected trafficking of rosewood in the West African country.
Demand for furniture in China has led to widespread felling of rosewood in West Africa in recent years, despite the variety being protected under the United Nations' Convention on International Trade in Endangered Species of Wild Fauna and Flora (CITES).
"Following several suspicions that undeclared rosewood may have been part of cargo shipments from Gambia, the group has decided to halt its timber exports from the country until further notice," CMA CGM said in a statement.
French-based CMA CGM, the world's fourth-largest container shipping line, said it was also reinforcing checks on protected species.
The group would require exporters to declare whether a species is covered by CITES and to provide relevant export permits for plant and animal goods.
It also plans to draw up a blacklist of exporters suspected of involvement in illegal trafficking, it said.
(Reporting by Gus Trompiz, editing Louise Heavens)