Coal-burning Lake Steamship: 'Full Ahead' Regardless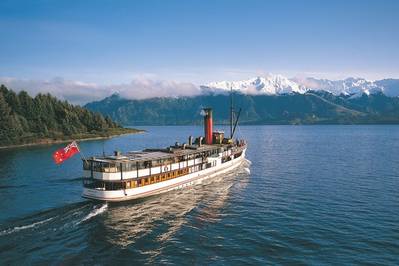 The steamship ' Earnslaw' has been operating on New Zealand's Lake Wakatipu in Queenstown for more than a century, but its future could be in doubt, after ongoing complaints about the smoke from its coal-fired boilers, reports 3News.
Real Journeys, which runs the Earnslaw, stated that it does what it can to keep emissions down, including looking at how the coal is burnt and adopting new technology where possible. CEO Richard Lauder informed 3News that people needed to accept that some things cannot change, and the the hundred-year-old heritage vessel was coal-fired and always would be.
The Earnslaw got a $1 million upgrade for her birthday last year in the hopes she'll continue to sail Lake Wakatipu for the next 100 years.

Source: 3News