Coast Guard Vessel Collides with Pleasure Boat in Florida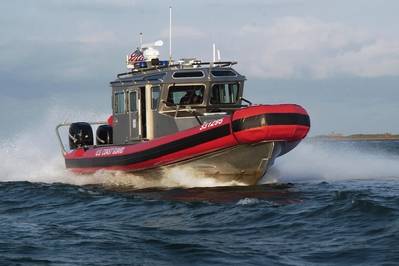 A U.S. Coast Guard Station Fort Pierce 33-foot Special Purpose Craft—Law Enforcement boat and a 23-foot pleasure craft with five people aboard were involved in a collision Saturday near Manatee Pocket, in Florida.
As a result of the collision, the pleasure craft began taking on water and became submerged in the channel.
The people aboard the pleasure craft were embarked by the Coast Guard boat crew and taken to Sandsprit Park.
One person from the pleasure craft was reported to be injured and was transported to Martin County Memorial Hospital for treatment. No other injuries were reported.
The Martin County Sheriff's Office is working with commercial salvage providers to remove the pleasure craft from the water.
The Coast Guard is working with the Florida Fish and Wildlife Conservation Commission to conduct a thorough investigation into the incident.