Force Technology, Logimatic Collaborate on Software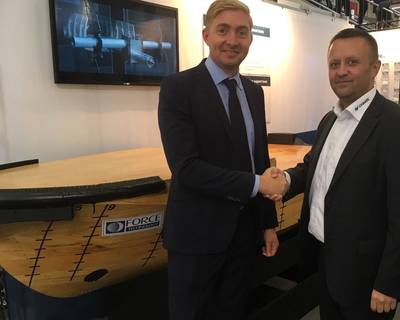 The new collaboration between software supplier Logimatic and research and development company FORCE Technology has resulted in a multifunctional software system capable of providing big results for mariners.

Last year Logimatic launched 'Sertica Performance' as a part of the software system 'Sertica Fleet Management'. 'Sertica Performance' monitors and analyzes the elements affecting a vessel's fuel consumption.

The collaboration with FORCE Technology consists of an integration between the performance optimization system 'SeaTrend' and 'Sertica Performance'. This allows the users to fully benefit from 'Sertica Performance', as they will be able to monitor and analyze external factors influencing the vessel's operation and efficiency like weather conditions, water depth and wind power.

"The collaboration with FORCE Technology is an ideal opportunity to offer our customers an extra functionality to their performance calculations. I am convinced that this collaboration will benefit all parties," says Allan Rasmussen, senior consultant, Logimatic.

Automatic performance monitoring
Even though fuel consumption has always been a focal point for the industry, they need to take into account that all vessels are different; meaning that hull and machinery make out critical parameters when identifying potential fuel savings and optimized performance ability. This is why the collaboration between 'Sertica Performance' and 'SeaTrend' is ideal - the users have access to a system that monitors and analyzes everything influencing the performance of the vessel.
The ability to connect e.g. increased fuel consumption or deteriorated performance with maintenance data is unique for this business. The customer is able to define which key performance indicators should be monitored by adding them to Sertica's dynamic dashboard from where the correlation to the results from 'SeaTrend' are analyzed.

Ship owners, charter parties and shipping companies are thereby able to optimize their fuel consumption as well as their daily operation on board the vessels. The daily fuel monitoring of the entire vessel provides an overview of each engine's fuel consumption enabling the operator to act on any abnormalities.

"It is all about creating awareness towards the vessel's energy consumption enabling the users to avoid unnecessary costs and CO2 emissions," explains Søren Hattel, Team Leader, FORCE Technology.

Small change – big results
'Sertica Performance' users can purchase the 'SeaTrend' functionalities by contacting Logimatic. The system works as a plug and play solution, in which the users don't have to do anything else than act on the daily analysis they receive.