Keeping the Navy Ethical: SECNAV's Message to Commanders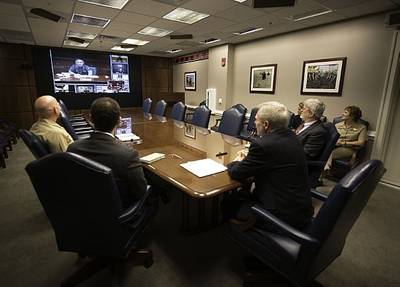 Secretary of the Navy Ray Mabus has conducted a video teleconference with U.S. Navy Fleet and Component Commanders to discuss Navy's efforts to address husbanding contracting issues and contracting reforms, and the recent investigation into Glenn Defense Marina Asia.
Mabus emphasized that improving acquisition and service contract processes, and uncovering fraud when it takes place requires their personal, direct, and involved leadership. 



Citing the ongoing investigation involving Glenn Defense Marine Asia, Mabus reiterated his long-standing commitment to the prevention of fraud and other unethical behavior and emphasized the need for the Navy's senior leaders to actively participate in those efforts to combat these practices throughout their chains of command. He stressed that it is both the ethical violations, and the appearance of ethical violations that needed to be avoided by all who serve in positions of responsibility.

Mabus expressed his commitment to identifying ways to improve and protect Navy processes against those who would engage in criminal or other behavior that takes tax dollars away from warfighters and their ability to protect the nation. 



Finally, Mabus reiterated that the recent investigations are due to the behavior of a few, and that the majority of Sailors, Marines, and Civilians in the Department of the Navy work in an ethical and honest way to keep the Navy and Marine Corps the most powerful expeditionary fighting force in the world.