Noonan Named CMA's 2017 'Commodore'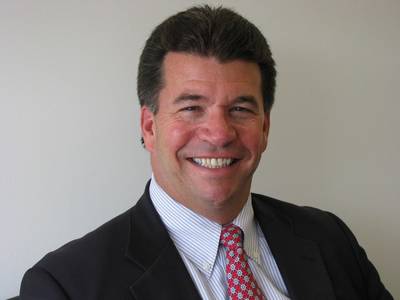 This morning CMA announced that Mr. John D. "Jack" Noonan, CEO of Chembulk Tankers, has been named as the CMA Commodore for the year 2017. Noonan joins a presigious list of previous award winners, including Ole Skaarup, Jacob Stolt-Nielsen, George Livanos, Phil Loree, Thomas Moran, Gregory Hadjieleftheriadis, Helmut Sohmen, Gerhard Kurz, William O'Neil, Richard du Moulin, Per Heidenreich, Marc Saverys, Frank Tsao, Stelios Haji-Ioannou, Peter Georgiopoulos,
C. Sean Day
, Torben Jensen, Morten Arntzen, John Fredriksen, Capt. Wei Jiafu, Philippe Louis-Dreyfus, Angeliki Frangou, Øivind Lorentzen, III, Peter Evensen, Robert Bugbee, Capt. Panagiotis Tsakos and in 2016 Paddy Rodgers.
The Award is given each year to a person in the international maritime industry who has contributed to the growth and development of the industry, and the 2017 Commodore Award will be presented on March 22, 2017 at the Gala Dinner marking the conclusion of the annual Connecticut Maritime Association conference and trade exposition.
Jack Noonan
Chembulk Tankers' CEO Jack Noonan joined the company in April 2007, originally serving as COO. He was promoted to President after the acquisition of Chembulk by Berlian Laju Tanker (BLT) in December 2007 and subsequently to CEO of the BLT Chembulk Group in November 2010. He was actively involved in the restructuring of Chembulk Tanker parent BLT, spearheading the business-related initiatives of the process from January 2012 until its conclusion in November 2015.
Jack is a graduate of the US Merchant Marine Academy at Kings Point. Following graduation, he sailed for six years as a Deck Officer with the U.S. Flag tanker fleet of Texaco ultimately advancing his USCG license to Chief Mate. He has 30+ years' experience in the chemical tanker business, having served in operations and chartering positions with
chemical tanker owner
Stolt-Nielsen and ship brokerage firm Sound Tanker Chartering (now SPI Marine). He also served as Vice President of Clipper Group's Copenhagen Tankers and subsequently President of Clipper Tankers USA, a position he held until he joined Chembulk. He is a member of the
American Bureau
of Shipping and of the North American Committees of DNV GL and ClassNK. With the exception of his years at sea, his entire maritime career has been spent in Connecticut, throughout which he has been a member of the CMA.