Mackay Communication, Inmarsat Partner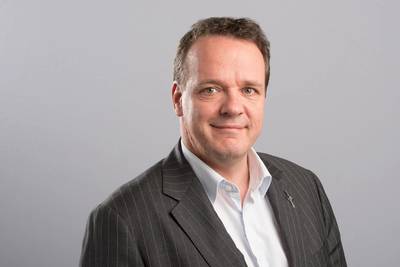 Mackay Communications Inc., a worldwide marine electronics and airtime service provider, has announced it has signed a partner agreement with Inmarsat (LSE: ISAT.L) to distribute its award-winning Fleet Xpress service to the global maritime market including deep sea vessels, commercial fishing, oil and gas, defense, and cruise-passenger lines. Mackay will offer a complete end-to-end Fleet Xpress package including the full range of Fleet Xpress airtime service options and choice of approved antennas. The partnership will also include a global 24/7 installation and service agreement; leveraging Mackay's technical expertise to support the rapidly growing installation and conversion opportunities for Fleet Xpress systems in ports worldwide.
"Mackay has been a long-standing Inmarsat partner and over the 30-year relationship they have invested in and developed a strong and talented team of specialists to support the evolving needs of the maritime market,"
comments Gerbrand Schalkwijk
, Chief Sales Officer, Inmarsat Maritime. "Fleet Xpress is more than just a satellite communications service; the double award-winning service is powering a data revolution, bringing unrivalled vessel efficiency and communication benefits to crew."
Fleet Xpress customers will benefit from Mackay's expertise in satellite communication systems and reputation as a turn-key integrator for new-build and retro-fit customers of all vessel classes. Mackay's dedicated Satellite Services Division provides 24/7 technical system support, consolidated billing, and a team to advise on terminal and airtime plans to match client requirements and budget.
Combining Inmarsat's cutting-edge technology with Mackay's extensive marine and offshore customer base, solution-focus integration expertise, and worldwide service, is a powerful formula to enhance the adoption of Inmarsat's
Fleet Xpress service
.