Radio Holland Supplies Communications for Weir Complexes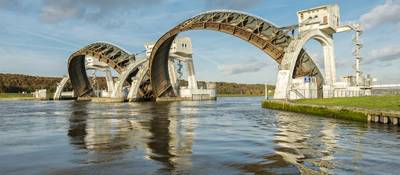 Radio Holland's Mission Critical Communications (MCC) department is responsible for the design, supply and commissioning of the communications system for the Nederrijn and Lek weir complex. This complex, consisting of three hydraulic structures, will be subjected to a major renovation. The Dutch Ministry of Infrastructure (Rijkswaterstaat) awarded the contract for this programme to Siemens in late 2015. Siemens had included the communications system designed by Radio Holland in its tender bid.
The MCC department, which is responsible for the design, occupies a special place within Radio Holland. Through the activities of this specialist team, Radio Holland has a long tradition of implementing projects focused on business- and mission-
critical communications solutions
on land – as a complement to its navigation and communications activities for the maritime sector. It forms a special activity within Radio Holland's international portfolio.

Safe communications between the operator and shipping traffic are of business-critical importance during both remote- and locally-controlled operations. Radio Holland will be replacing the entire communications system at the complex, and the newly-installed system will include every feature necessary for satisfying today's requirements in terms of speed and efficiency. In addition, Radio Holland will be responsible for the system's maintenance and servicing. The new system will comprise marine VHF equipment for communications with shipping traffic, an outdoor intercom system and an extensive public-address system for public alerts. All audio communications will be logged via a voice-log system for incident reconstruction. In addition, the recorded conversations and conversation data can be used to reconstruct, analyse and evaluate any calamities and incidents.

The Nederrijn and Lek weir complex was designed nearly 60 years ago to regulate water flows in the local river landscape and IJsselmeer and to improve the navigability of the IJssel, Nederrijn and Lek waterways. Over the next few years, the three hydraulic structures of the weir complex will be subjected to a large-scale overhaul. One important element in this programme is that after the renovation, the weirs will be remotely operated from a single nautical control centre. However, the system has been set up so that in the event of a fatal network disruption, the three locations can still be operated locally.
"
Siemens Netherlands
' decision to collaborate with Radio Holland in the tender phase of this project is based on the fact that our design, which is based on MEP equipment, connects seamlessly to Siemens' design philosophy. Such design perspectives can vary from one contractor to the next, which is why it is important to gain a detailed insight into them," says Richard Lourens, Mission Critical Communications Manager at Radio Holland. "In our many years of working closely together with our partner MEP – a Dutch firm that specializes in maritime voice communication systems – we have amassed a great deal of knowledge about MEP's total portfolio. We will be handling the design phase, installation, commissioning and maintenance entirely under our own management. Our knowledge, combined with our years of experience within this sector – among other markets – allows us to respond swiftly and effectively to our clients' inquiries."
The work is currently in the design phase. The audio
communications system will
be delivered in a number of phases, and the entire renovation of the weir complex is expected to be rounded off in 2021.