Oil & Gas Companies Join Forces at Ignite!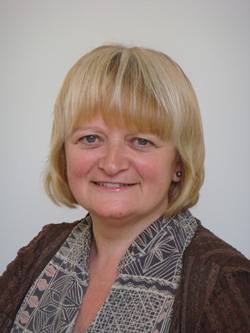 Gastech announces the launch of ignite!, an energy recruitment show designed to tackle issues posed by the growing skills shortage in the oil & gas industry.

Buoyancy across the global energy sector has resulted in an increasing lack of the most important commodity of all – people. This presents a number of challenges for companies seeking to deliver projects around the world, placing significant pressure on their ability to grow and provide services. Sponsored by oil major, Saudi Aramco, ignite! provides a vital platform for companies to attract talent from around the globe, presenting opportunities for more than 3000 industry professionals to learn about the latest projects from leading companies and their associated recruitment requirements.

Leading membership body for energy professionals, the Energy Institute (EI), has also confirmed its support of the event. Sarah Beacock, international and professional affairs director for the organisation, said: "ignite! is key in introducing new talent to the range of careers and opportunities available in the gas industry at first hand. "We have been very pleased to help the professionals of the future enhance their employability through a range of professional development activities and are keen to ensure the supply of the next generation of professionals to the industry.

"We do this by supporting individuals in their early career development, also awarding professional recognition to those further down the line. ignite! presents an excellent opportunity for Gastech and the EI to draw on our respective strengths in offering an exciting package of activities for the professionals of the future." The event, which takes place from October 9-10, in conjunction with Gastech, is also supported by EU Skills, OPITO, Telegraph Media Group and OilCareers.com, and provides exhibitors with a unique opportunity to meet highly skilled workers with varying degrees of experience, eager to take on new roles across the UK and internationally.

For employers, ignite! removes the lengthy process of trying to find new talent, putting them face-to-face with suitably qualified individuals. Training workshops and conference sessions will run in parallel with exhibitor presentations, discussing a variety of topics, from the importance of workforce development programmes, to issues concerning talent acquisition, staff retention and skills planning strategies. Gastech will be held in London from the October 8-11, 2012, welcoming around 10,000 industry professionals from across the upstream, midstream and downstream sectors.