Weeks Marine Selects Vessel 365 for SubM Compliance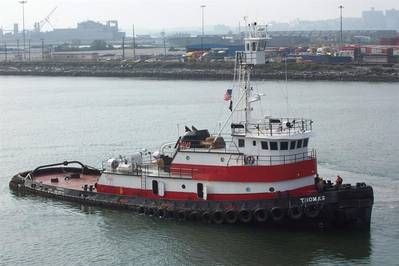 Weeks Marine has selected MarineCFO's Vessel 365 product to achieve Subchapter M compliance for the 15 tugs in its Marine Services Division.
Jan Andrusky, Towing General Manager for Weeks Marine, said, "We are very pleased with the Vessel 365 product. The functionality is exactly
what Weeks Marine
and the tug and barge industry needs to achieve Subchapter M compliance. Vessel 365 will help us meet regulatory requirements and is an ideal complement to our Towing Safety Management System. As a member in good standing
with American Waterways Operators
, that's very important to us."
Port Captain Ronnie Clifford said, "After trying other products we were surprised how fast and easy Vessel 365 was to install and operate. MarineCFO listened to our needs and provided a direct route to achieve a seamless roll out to our fleet. The product comes with a wide range of documents and we could also add our own to the library. The ability to view our vessels' paperwork in real time eliminates delays in oversight and reduces errors. You can also access the vessel portals remotely from a laptop or tablet, which is a big savings in time."