ShipDecision Comprehensive Emissions Performance Reporting Module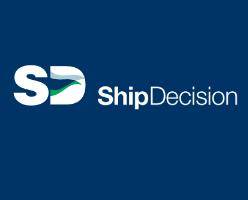 ShipDecision Comprehensive Emissions Performance Reporting Module Developed in Conjunction with Canfornav Inc.

Speaking today at the Green Tech conference organized by Green Marine, representatives from Canfornav Inc. and Stelvio Inc. described a new Maritime emissions reporting technology. Shipowner and Operator Canfornav sought to automate the collection of emissions performance data that the company reports annually, in compliance with the Emissions Reporting guidelines established by Green Marine. Green Marine is a voluntary environmental program for the Canadian and American marine industry.

"By automating the collection of the data we need for Green Marine reporting, we can monitor the performance of our vessels on a daily basis", commented Errol Francis, Vice President Operations, Canfornav. "It also allows us to provide a carbon footprint, on a daily basis, to customers who want that information."

Stelvio Inc. agreed to work jointly with Canfornav to develop a module within its ShipDecision system that could address the business challenge. The result of this collaborative project is the Ship Decision CEPR Module (Comprehensive Emissions Performance Reporting). The CEPR Module compiles operational data from vessel records, making it faster and simpler to generate Emissions Reports on a per vessel basis, as well as across the fleet. The reporting functionality also enables trend analysis. The new reporting technology addresses Pollutant Air Emissions, specifically: SOx emissions (level 3); and NOx emissions (level 3). It also calculates GHG emissions (levels 3,4,5).

"We had already deployed an off-line reporting module for Noon Reports, which is used across the fleet," said Albert Carbone, President and CEO of Stelvio. "The Emissions Reporting project was a natural offshoot of that. We saw the opportunity to build a Module that would not only permit Canfornav to meet their annual Green Marine reporting requirements, but that could also give them a daily snapshot of their "Green Position".

Canfornav is the first company to adopt the new ShipDecision CEPR Module. Canfornav operates a fleet of about 30 vessels, ranging in size from 27,000 - 37,000 DWT, carrying 12 million tonnes annually and performing over 400 voyages per year. The company services the Great Lakes, the St. Lawrence and worldwide destinations year round. Canfornav is a Member of Green Marine.

ShipDecision is a Maritime Software as a Service (SaaS) solution that helps organize the sharing and use of information among business partners in the Maritime sector. Accessible from anywhere an internet connection is available, and protected through banking-level encryption, ShipDecision intelligently processes data, documents and communications related to each voyage. ShipDecision is developed by Stelvio Inc., a Montreal based software development house that has been successfully designing commercial solutions since 1990. ShipDecision is a Partner of Green Marine.

Source: ShipDecision