Women of Color STEM Conference Honors HII Employees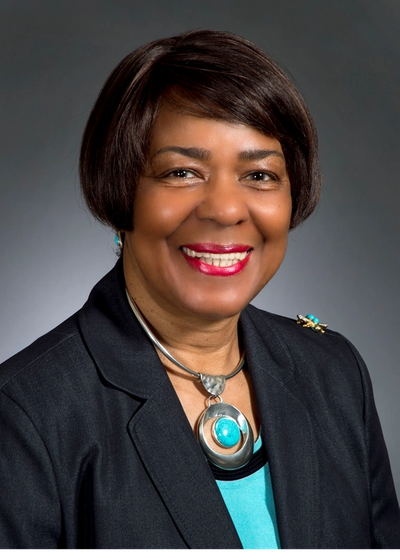 Huntington Ingalls Industries announced that 10 employees were among those recognized for achievements in the fields of science, technology, engineering and math (STEM) during the 18th annual Women of Color STEM Conference. 8 award-winners represented the company's Ingalls Shipbuilding division, and 2 represented HII's Newport News Shipbuilding (NNS) division. Distinguished recipients were:
Dorothy Shaw, Ingalls' manager of community relations and government affairs, was awarded the Community Service Award for using technology to improve access to jobs and educational opportunities and for boosting understanding of technology's potential to improve access to useful services, resources and information. Shaw has worked at Ingalls for 42 years in a variety of human resources jobs. A Jackson State University alumna, she has also been recognized with South Mississippi's Outstanding Community Leader Award and as one of Mississippi's Top 50 Business Women.
Lakela Lofton received a Special Recognition Award for her nomination in the managerial leadership category. Winners in this category were honored for demonstrating career choices that serve as an example of moving beyond what are considered traditional roles for women. Lofton, a 17-year veteran of NNS, is a nuclear engineering manager for NNS' Kesselring site project in Ballston Spa, N.Y. She earned a bachelor's degree in electrical engineering from Hampton University and an MBA from Florida Institute of Technology.

Four HII shipbuilders were recognized with Technology All-Star awards: Cynthia Bowles, Cynthia Griffin, Arlene Grimme, and Deborah Stanton.

Four HII shipbuilders received Technology Rising Star awards, which recognize young women who are helping to shape technology for the future. They are: Debbie Braudis, Chara Clancy, Veronica Nance-Crossley, and Danyelle Saunders.

The recipients were honored during the Women of Color STEM Conference, held Oct. 17-19, 2013 in Dallas. The conference provides a national forum to celebrate the achievements of women in STEM, creates an environment for professional networking, and offers opportunities for role models to develop and nurture professional mentoring relationships.