Google Link With Mystery Barge Confirmed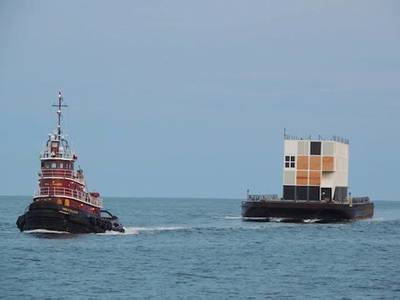 CNBC reports, citing a Coast Guard spokesman, that the USCG confirms Google is involved or associated with the barge but there is a non-disclosure agreement in effect.
And while most of the attention has been on the hulking structure floating in San Francisco Bay, the plot of the mystery is thickening.
Another barge that looks eerily similar, and is reported to be registered to the same holding company as the one in San Francisco, appeared off Portland, Maine, just last week. There is no independent confirmation the two barges are related, says CNBC. While Google is known for its secretiveness, the tide of information about these mystery barges/floating data centers is rising.
Source: CNBC Mark Berniker and Josh Lipton of CNBC's SiliconValley/SF Bureau.