One Million Ship Containers Missing after P&R Insolvency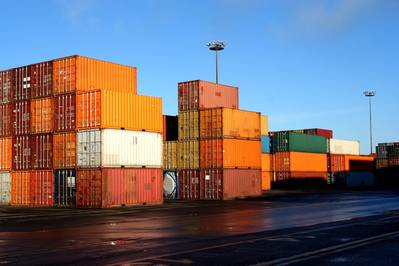 Managers of insolvent P&R Group are being investigated after it was discovered the investment firm sold nearly one million more shipping containers than it owned, the Munich prosecutors' office said on Thursday.
Once the world's biggest lessor of shipping containers, P&R sells containers to investors and its sister company in Switzerland rents them out to shipping companies.
P&R later buys back the containers from investors.
P&R, which is based near Munich, has sold some 1.6 million containers to around 54,000 investors for a total 3.5 billion euros ($4.12 billion).
But a tally made after its German units filed for insolvency earlier this year has shown that P&R only has a fleet of around 600,000 containers, administrator Michael Jaffe said in a statement.
"The discrepancies started more than 10 years ago and need to be cleared up now," Jaffe said.
The Munich prosecutors' office said that it was investigating former and current managers of P&R on suspicion of fraud.
It did not say how many suspects there were but said two people targeted by the investigation had expressed their willingness to cooperate with the authorities.
($1 = 0.8488 euros)
(Reporting by Alexander Huebner; writing by Maria Sheahan; editing by Jason Neely)