Navios Maritime Containers Acquires Boxship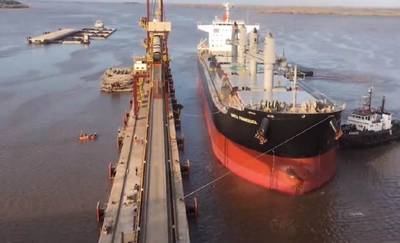 Navios Maritime Containers, a growth vehicle dedicated to the container sector, announced that it has acquired the Navios Felicitas, a 2010-built, 4,360 TEU containership for a purchase price of USD 11.45 million.
The vessel was delivered to Navios Containers' fleet in December 2017.
Navios Containers financed the acquisition of the vessel with cash on its balance sheet and $6.0 million of bank debt under one of its existing credit facilities.
Following this acquisition, Navios Containers controls 21 vessels, totaling 88,820 TEU.
Last month, the company took delivery of four 2008-built Panamax containerships. These vessels are employed on charters with a net daily charter rate of $27,156. Navios Containers acquired the four 4,730 TEU containerships for a total purchase price of $96.8 million.